This article introduces you to Clarendon Clinton Apartments, a superb value for money apartment next to London's Tech City.
Firstly, let's look at one of London's faster growing areas - King's Cross.
King's Cross is an important technological, commercial and cultural centre of London, which has seen the city transform from the industrial age to the technological age. It is no exaggeration to say that the revival of King's Cross is in a way a microcosm of the city of London.
If the UK's tech city is in London, then London's tech city is King's Cross.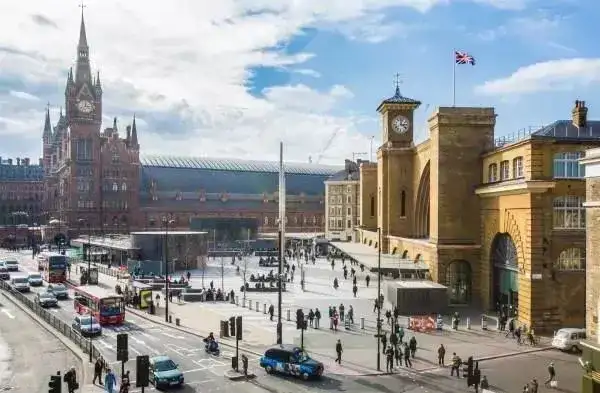 A report by the British consultancy Hatch Regeneris paints a detailed picture of the redevelopment of King's Cross and analyses the development potential of the area.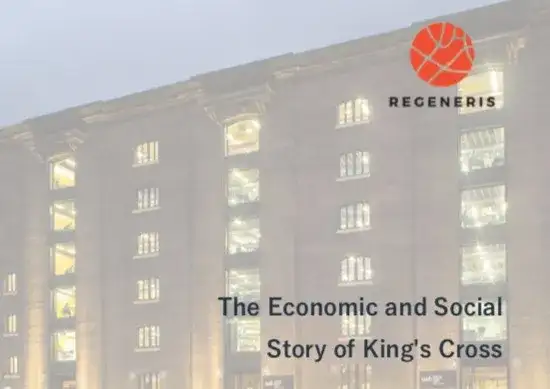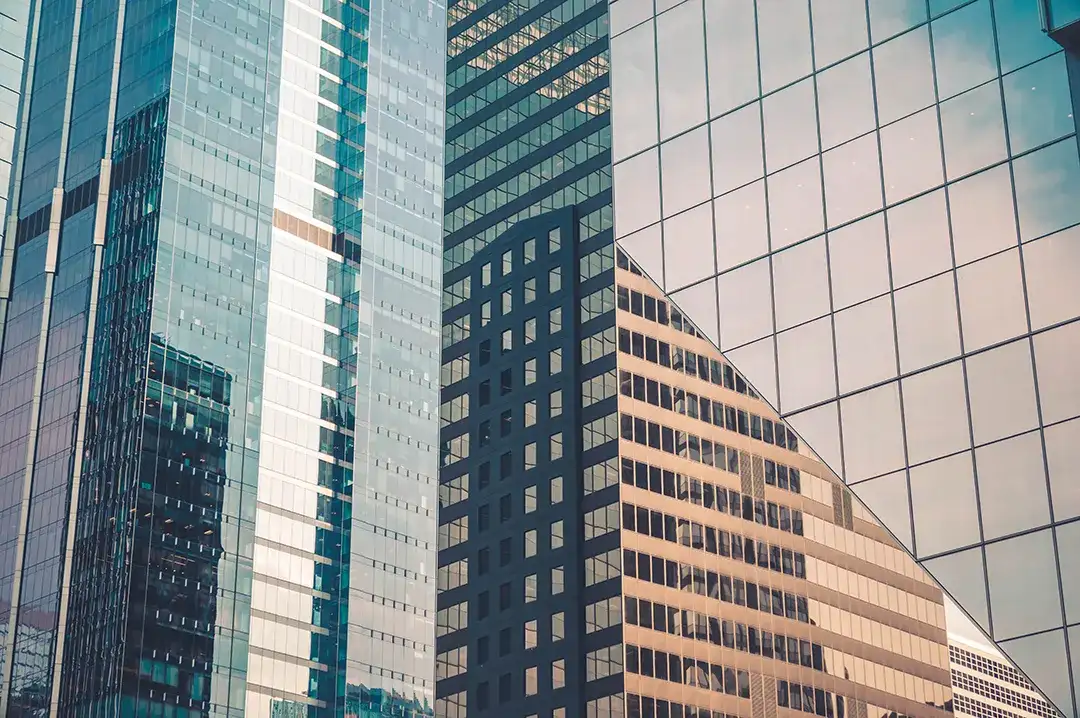 King's Cross Area Features
One of the more successful regional regeneration schemes in London's history
One of London's more vibrant and fast-growing areas
High concentration of office workers, high wages and a young age profile
A thriving residential and commercial centre
Higher house price growth than the London average, radiating to the surrounding area, high investment potential
Today, Lansa will reveal how King's Cross has developed into what it is today and how you can take advantage of the opportunities in the area.
01
From transport hub to technology centre
In 1852, King's Cross station was built. During the industrial era, King's Cross was a major transport hub, with a huge amount of goods being distributed here every day.
As Britain went through a wave of 'de-industrialisation' and electricity replaced coal, King's Cross lost its role as a distribution centre and became a major transport hub for the UK.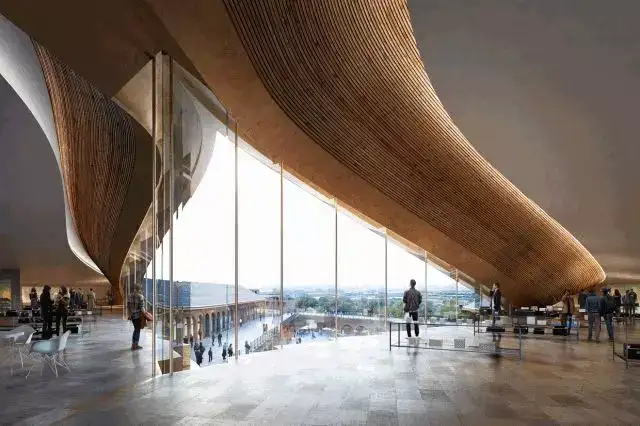 As one of the UK's larger transport hubs, King's Cross Station is not only home to a bustling shopping district, but also to schools such as Central Saint Martins, which give the area its cultural vibe.
King's Cross is the essential route to North London and the East and North of England, linking important cities such as Cambridge, Leeds, York and Edinburgh.
It is also the stop for many train lines, including the Eurostar, a high-speed rail link between Paris and Belgium.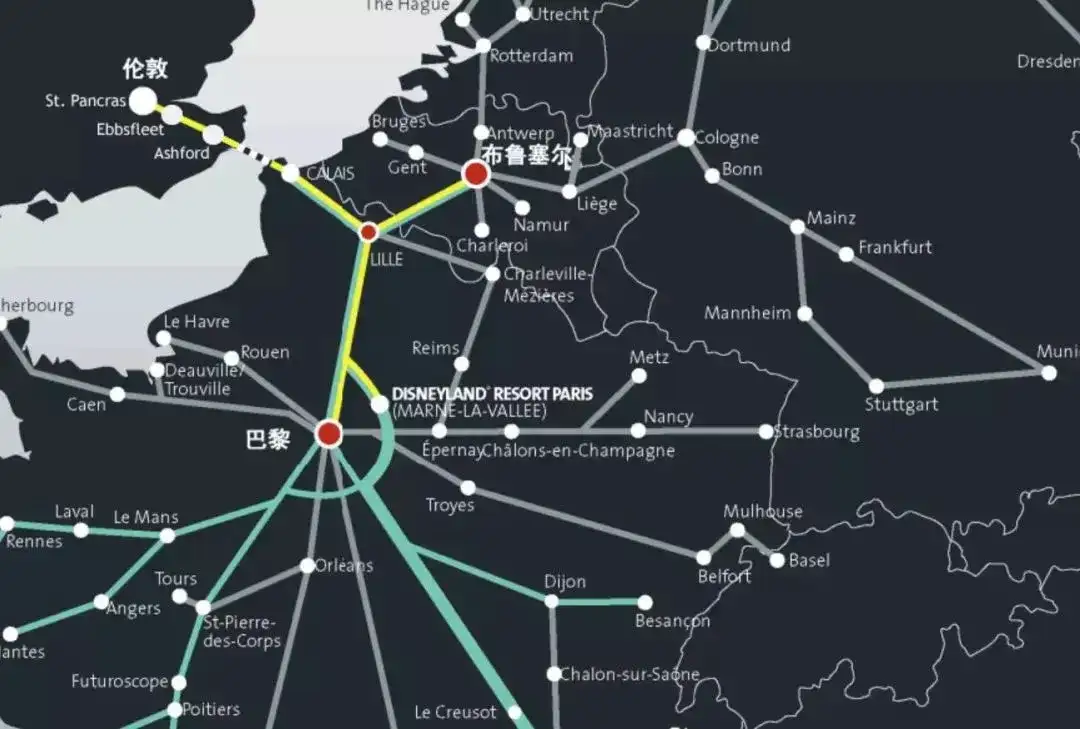 In fact, the fate of King's Cross station was inseparable from that of the Eurostar.
It was the operation of this important line that gave King's Cross station and the adjacent St Pancras station the opportunity to be redeveloped - the biggest regeneration project in central London in 150 years.
In 2004, the City of London Council published the London Plan and King's Cross was designated as a Development Opportunity Area. This was the beginning of the regeneration of King's Cross.
In 2007, the Eurostar was completed and King's Cross and St Pancras stations opened. The area became the gateway to Europe and the UK.
In 2008, demolition and redevelopment work began in the area.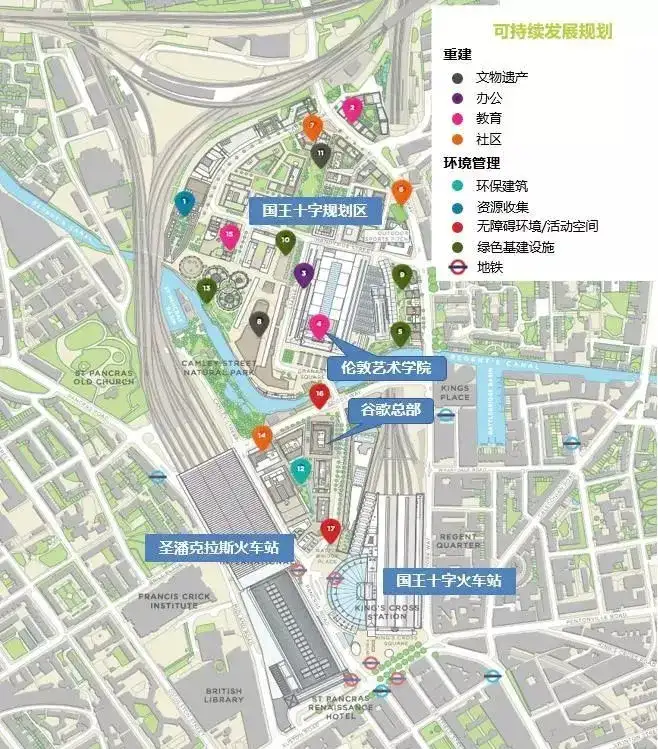 The government has invested a lot of money and talent is about to come in for this purpose. King's Cross is therefore one of the more promising areas for developers.
The redevelopment plan is centred on King's Cross station, combining a transport hub with commercial space.
Since 2018, technology giants such as Google and Facebook have been locating their headquarters near King's Cross Station. The rise of London Tech City, with these two companies at its heart, has established King's Cross as the 'Silicon Valley of London'.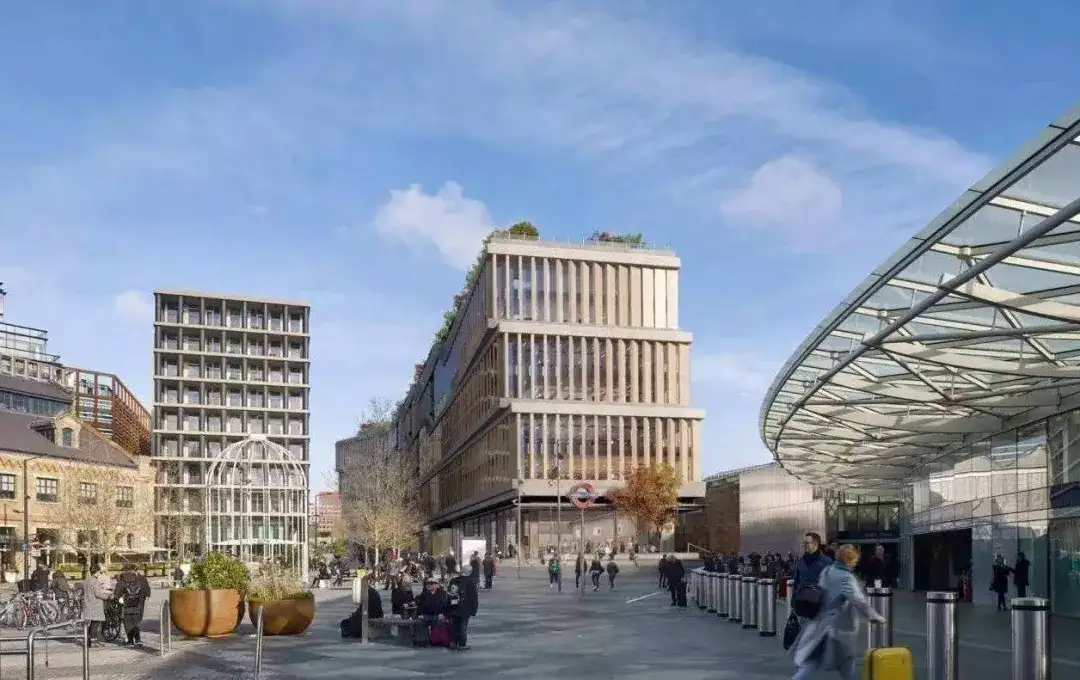 Huawei opens an AI research lab in London, opposite Google's UK headquarters.
2 years ago, Coal Drops Yard, a shopping centre in North London, opened. Originally a coal warehouse, the 100,000 square metre mall was designed by Thomas Heatherwick, the designer of the London Olympic Firepit. The mall has 65 retail outlets, including five major branded shops, restaurants, galleries, a concert hall and a plaza.

Central Saint Martins, University of the Arts London, is located one street away from King's Cross station. It has brought an artistic atmosphere to the station, with museums, galleries and art spaces in residence and the walkway to the college lined with creative studios.
The development of King's Cross has not only enhanced its own internship, but has also boosted the economy of London as a whole.
02
A new economic driver for London
If before the transformation King's Cross was just a stopping point on a journey, it has now become a place of desire for many.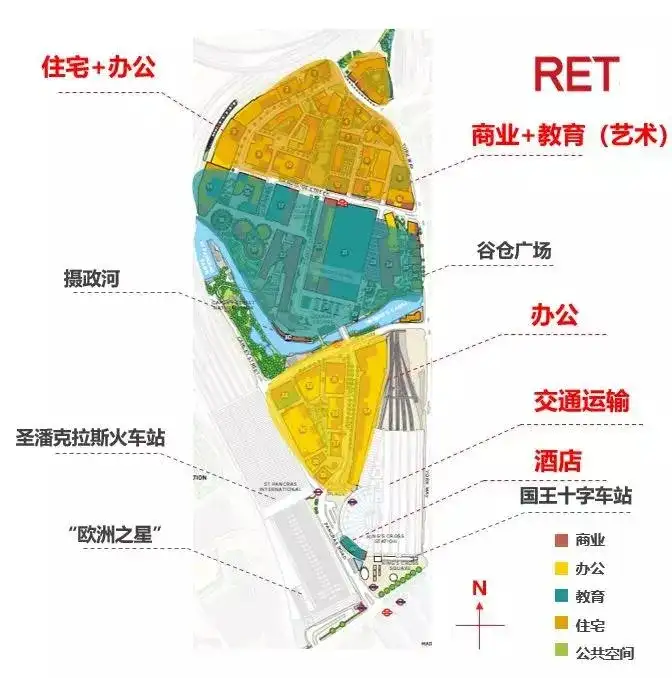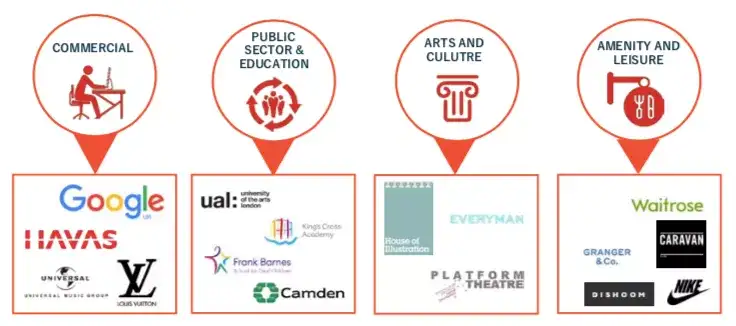 It is worth noting that King's Cross is particularly popular with young people, with over three-quarters of the people who visit the area being in the 18-34 age group. This further adds to the vibrancy of the area.
03
The rise of North London
With the rapid rise of King's Cross and the influx of talent, demand for housing has increased and house prices in the area have risen. As a result, many commuters are looking for accommodation in the surrounding area.
According to Landregistry, the average price of a new home sold in King's Cross in 2019 was £1.14 million and the average price of a second home sold was £668,000.
This compares to £494,000 for new homes sold around the Wood Green area of North London, 57% of the price in King's Cross! Second homes are £413,000.
Over the last 5 years there has been a severe shortage of supply of residential developments within the King's Cross area and entry has become increasingly difficult.
In contrast, North London, with its lower rents and easy access to public transport, appears to be more liveable. In contrast to King's Cross, the area is traditionally a white residential area and there is also the Piccadilly line passing through and a short walk to King's Cross Tech City.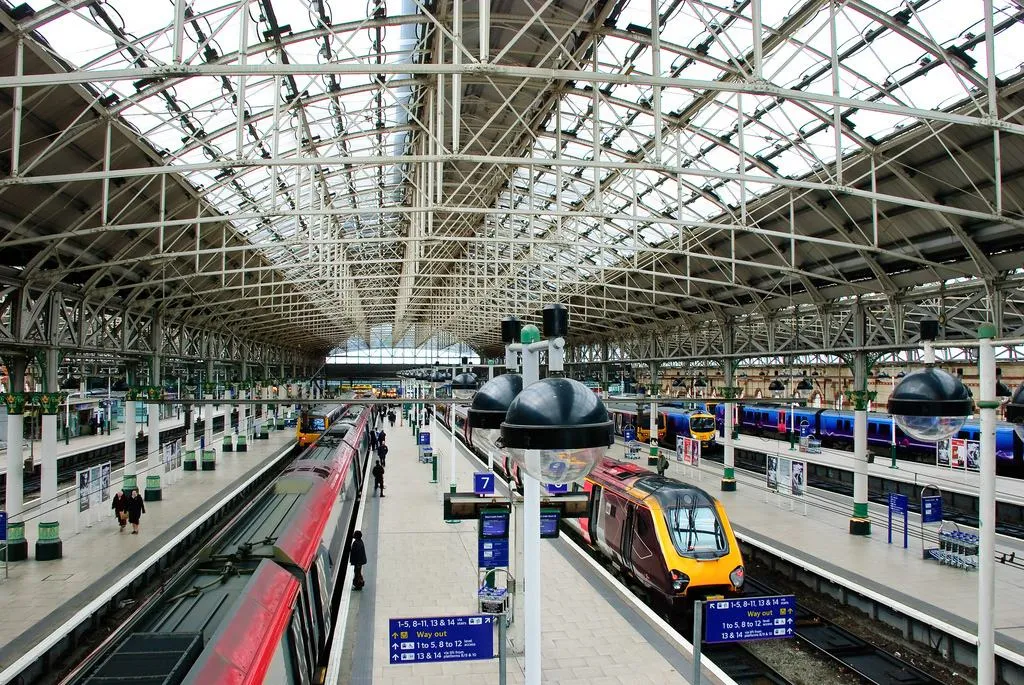 The Piccadilly Line is one of London's busier underground lines, running from North London via King's Cross to Hyde Park, Kensington's affluent neighbourhoods and directly to Heathrow Airport.
The conveniently located Wood Green area also has an established commercial offer and greenery. 193 hectares of Alexandra Park and the historic Alexandra Palace are great weekend breaks for those living nearby.
As a result, North London is attracting an increasing number of Tech City employees and investors. Wood Green, on the other hand, is arguably one of the more cost-effective areas for investment in North London and on the Piccadilly line.
04
Wood Green, where is it worth investing?
So what are some of the best investments in this area? Lansa Junction, decided to recommend Clinton Apartments for you.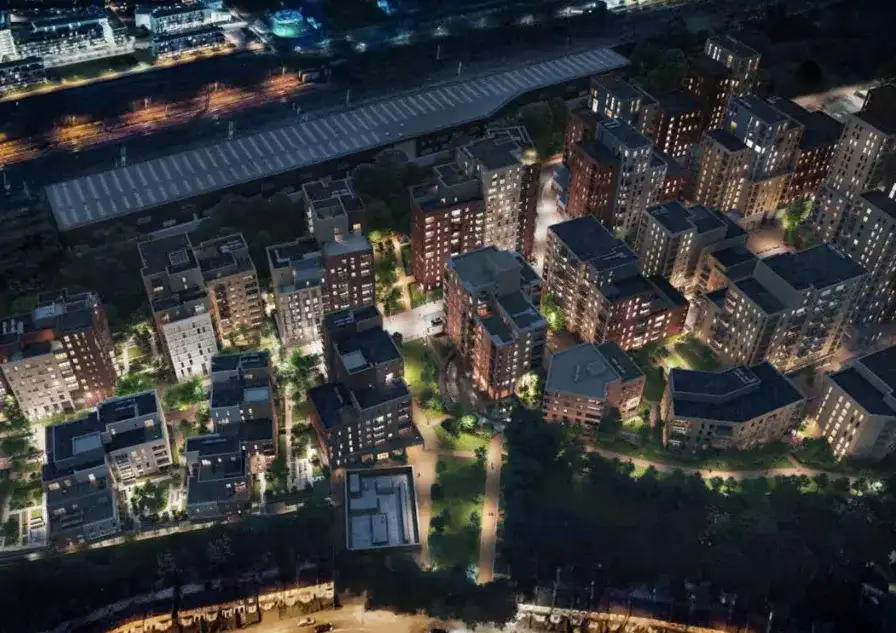 Direct access to King's Cross Station and across the City Rail line
A short distance from King's Cross Station, ideal for those who work in London's Tech City.
Within walking distance to 4 tube stations including Wood Green and Chart House Road on the Piccadilly line and Alexandra Palace and Hornsey on the main line.
Islington, Tech City, Covent Garden, Chinatown and Financial City are all within commuting time.
These are all important office locations in London.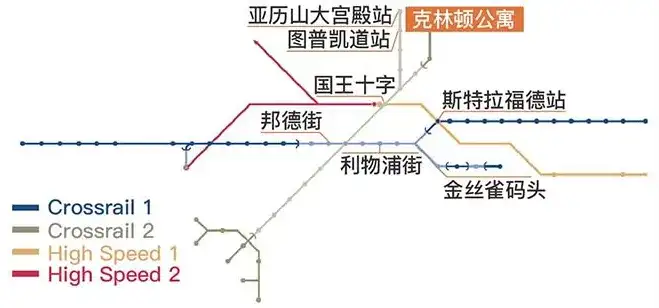 The Transurban station, Alexander Park, is also a park in the vicinity of the project, where the historic Alexander Palace is located.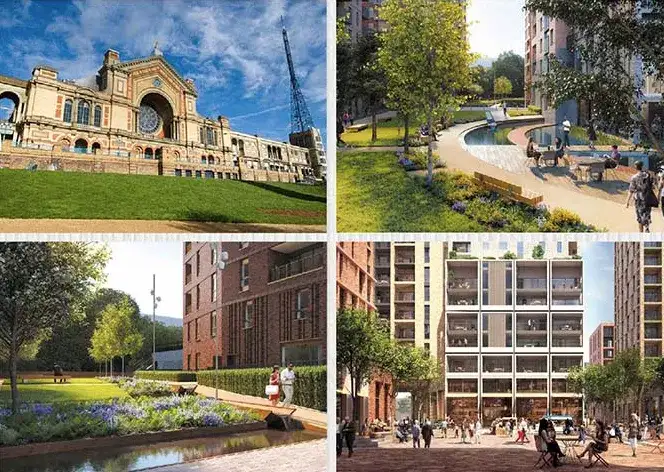 Pleasant natural landscapes and thriving commercial arts
There are many small parks in the area, rich in vegetation and offering different natural scenery with the changing seasons.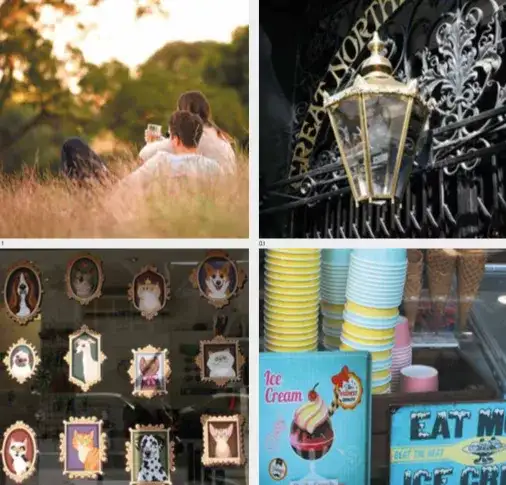 One of the UK's longer shopping streets, Wood Green and Clinton Park, has a wide range of restaurants, bars, performance venues and creative centres, making it a convenient place to live and play.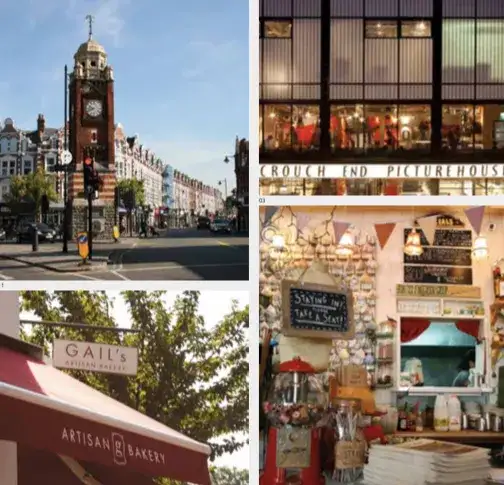 Fittings, exquisite decoration
Concierge service, gym, swimming pool, spa and other amenities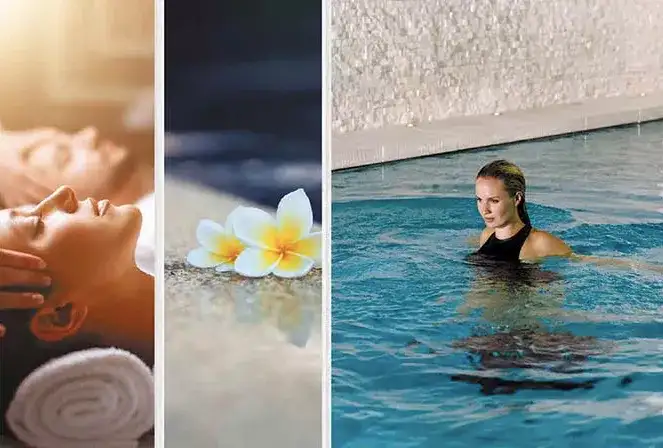 Fully furnished, fully furnished and equipped, move in ready.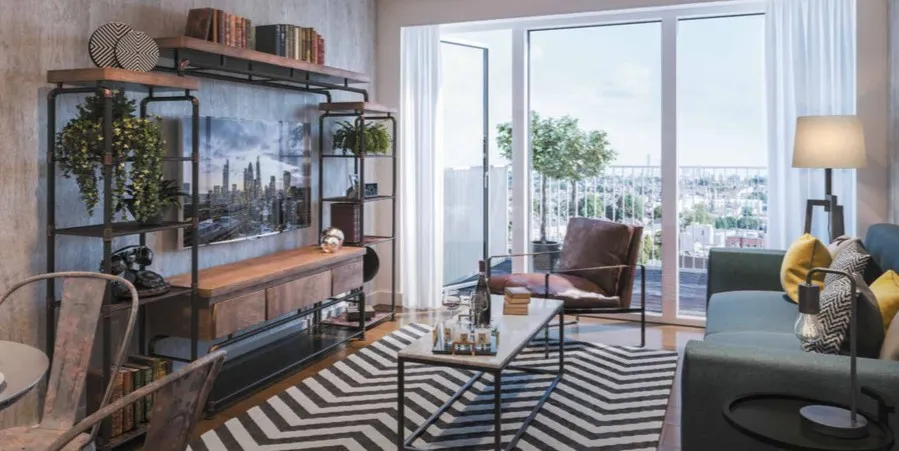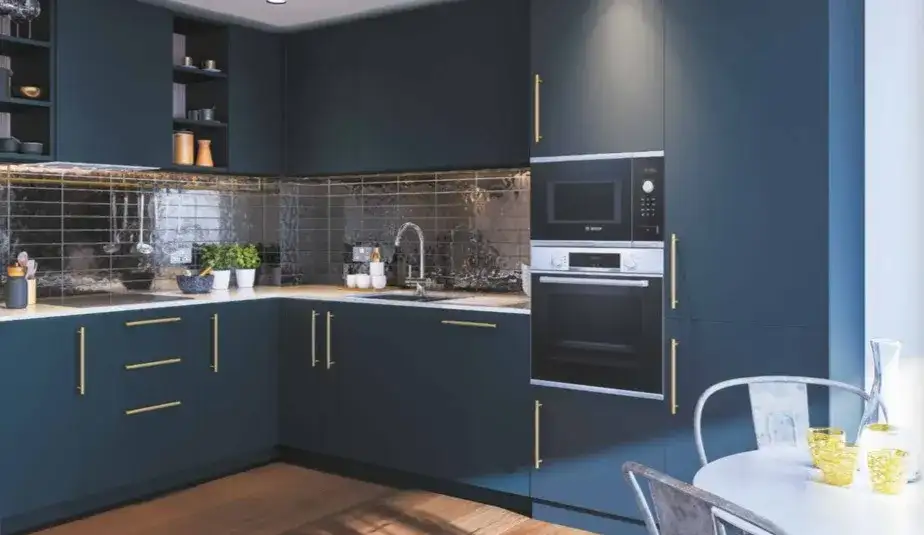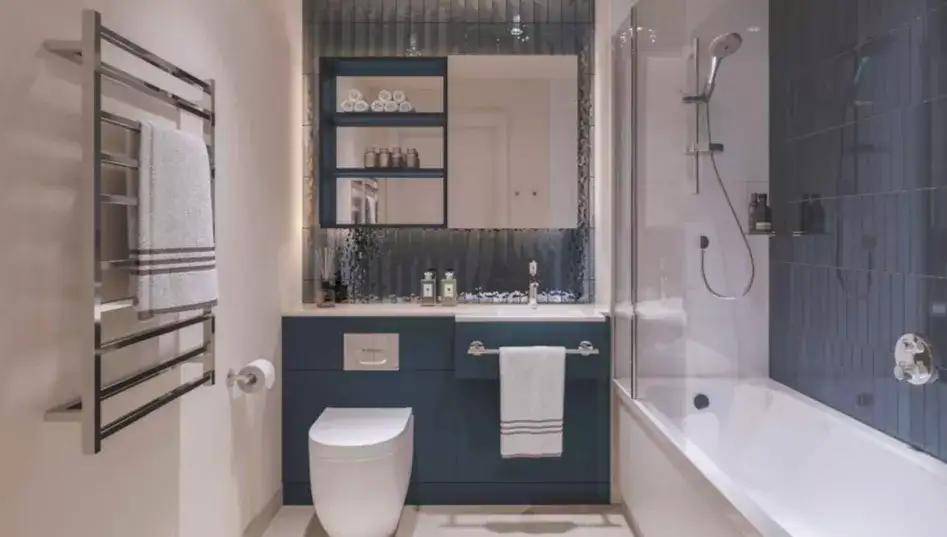 Project Information
Ownership: 999 years
Completion date: including existing homes, phase homes to be delivered in 2023
Quality assurance: two-year warranty for St William, ten-year warranty for LABC
Parking: a total of 18 parking spaces to be allocated to designated 2 and 3 bedroom flats
Property management fee: £3.9/sq ft/year + £0.23/sq ft/year comprehensive electric and heating maintenance fee;
Ground rent: £320/year for a single flat; £380/year for a 1-bedroom; £450/year for a 2-bedroom; £550/year for a 3-bedroom.
Buying process
1. payment of a deposit of £2500 at the time of booking;
2. 10% of the total amount of the property (less the deposit) at the time of exchange of contracts;
3. 5% of the total amount of the property 18 months after the exchange of contracts;
4. the remaining 75% at completion.