Why is this plate a big hit? Lansa will tell you all about it:
Project Description
Postcode E1, London Dock is located in Zone 1, between the Canary Wharf and the City of London, surrounded by a large number of working people, located in the school district, surrounded by prestigious schools, adjacent to the Thames, beautiful environment.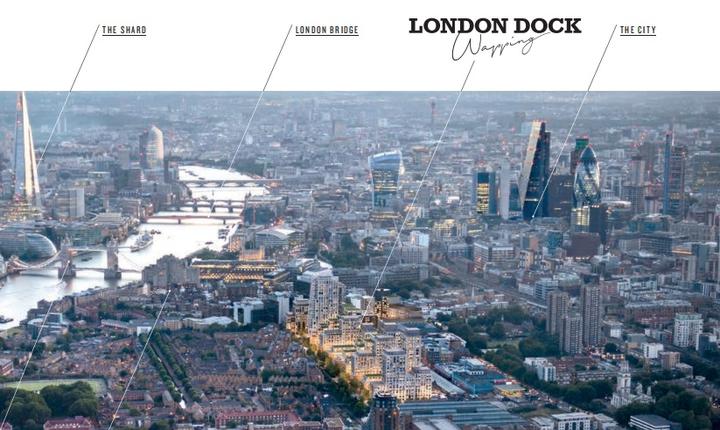 The Pennington Street Warehouse, a Grade II listed building within walking distance of the flats, will be transformed into a mixed-use centre for creative industries, culture, leisure and commerce, known as Covenant Garden in London; Gauging Square, opposite the flats, will be transformed into a beautiful fountain square with boutique shops, restaurants and bars. Gauging Square, opposite the apartments, will be transformed into a beautiful fountain square, surrounded by boutique shops, restaurants and bars.
The development was developed by British developer Berkeley and designed by designer Patel Taylor. The development features studio, one, two, three and penthouse flats, some of which have been designed using the concept of a large 19th century sailing ship sailing down the River Thames, as well as some south-west facing apartments with views of the old financial city of London and a fountain within the community for a taste of urban life.
The exterior of the development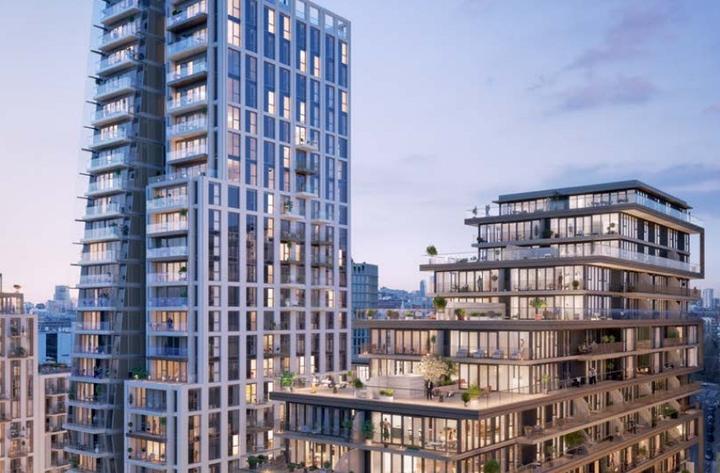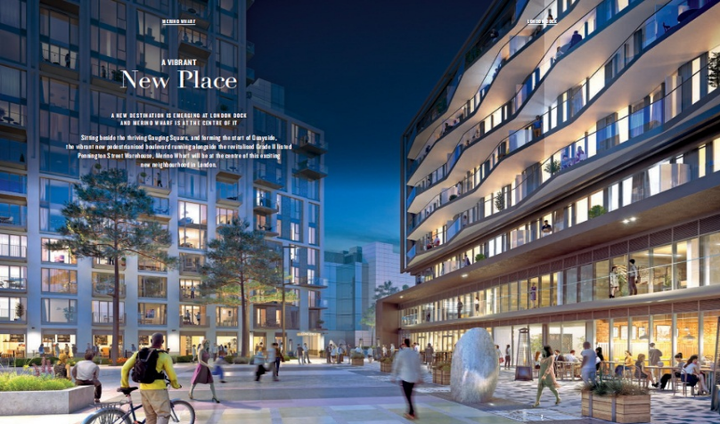 Interior decoration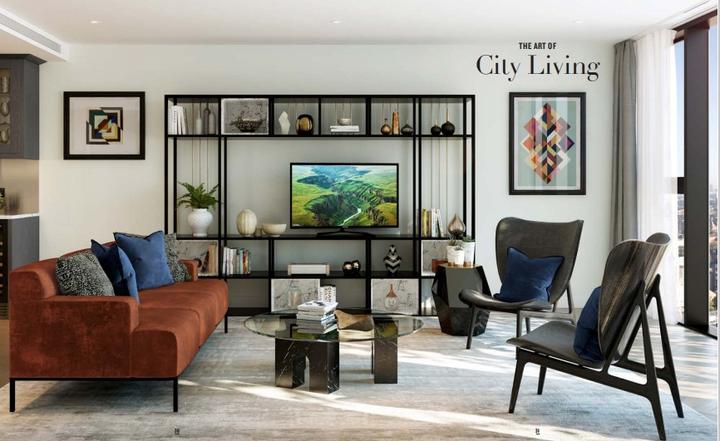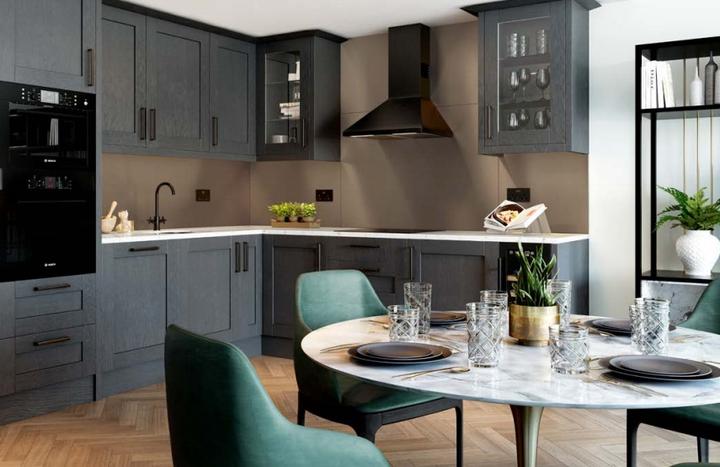 Ancillary Facilities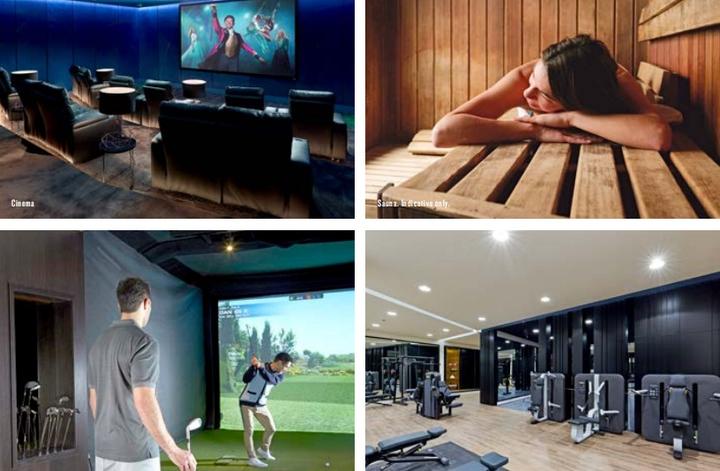 Highlights
This area is one of the most popular locations for young white collar workers, as it is located in one of London's two financial centres and is a must-see for the East and West financial cities.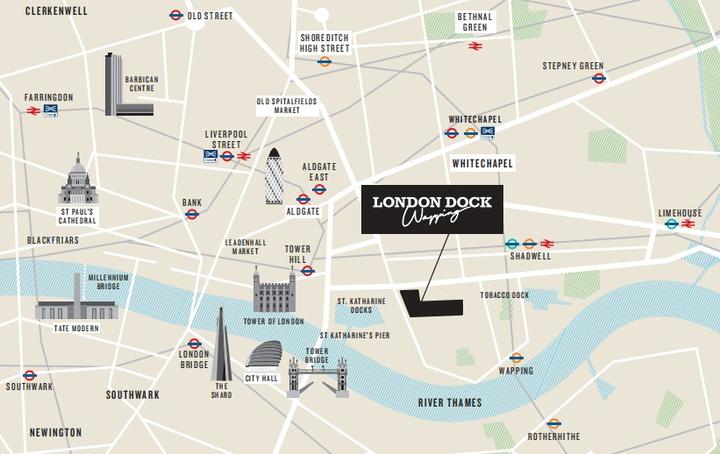 The project is surrounded by a wide range of commercial facilities, including St. Catherine's Pier, which has mature commercial facilities and restaurants all around it. Sitting at the restaurants by the pier in the evening, enjoying the water view and tasting the delicious food, is a great experience in the city life.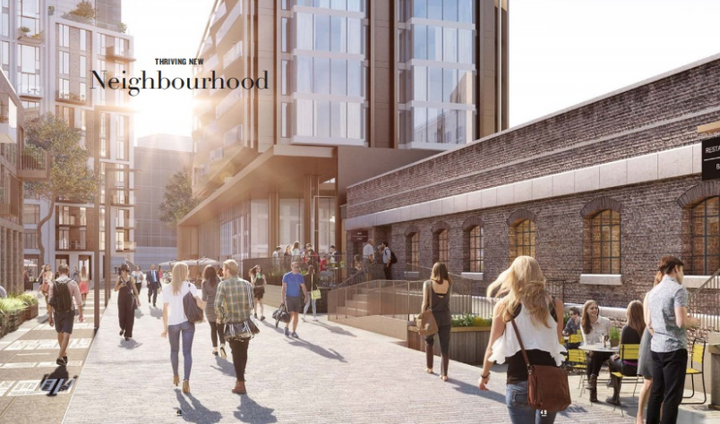 Surrounding Facilities
Transport facilities
Three underground stations within walking distance: Tower Hill, Shadwell and Wapping
Education
Primary schools nearby: St Paul's Whitechapel Church of England Primary School, Blue Gate Fields Junior School
Within commuting distance: King's College University, London School of Economics, University College London, University of Westminster, Imperial College, London Business School, etc.
Conveniences
Within walking distance: Sansibury's supermarket, Waitrose supermarket, Wapping shopping high street; Wilton's Music Hall, The Alexander Miles Gallery, Pennington Street Warehouse commercial mixed-use centre;
Quick access to: Financial City, Shoreditch Technology Silicon Valley, King's Cross Station, Tower Bridge, Waterloo, Oxford Street and West End Shopping Centre, Canary Wharf, City Airport, etc.
Purchase Process: